Do you ever take pictures of yourself on photobooth just to see how your outfit looks?
....
Nah, me neither. That's why the following photos were taken by a professional photographer on a high quality SLR. That's just the way I roll.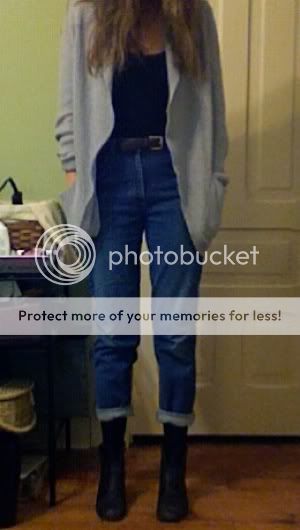 Alright, I used photobooth. But I am NOT happy about.
Ok fine, I am slightly happy about it. But mostly I am happy because I have been searching for boyfriend jeans forever. You'd think they wouldn't be too hard to find because they are supposed to fit baggy and be moderately unflattering. But boy was it a challenge. And where did I find this pair you ask... from my boyfriend? No. From my mom.